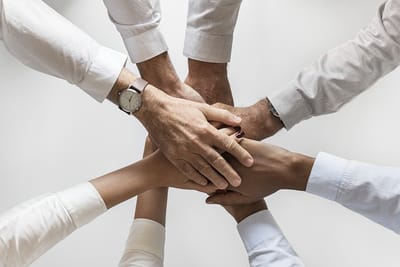 Our Goal
at
CorkPoint
™
- Division of THOGER, LLC (Limited Liability Company) is to assist all parties in accomplishing their financial goals and allow them to obtain a satisfactory conclusion to their AAGR (Average Annual Growth Rate) within their diversified portfolio. All of our efforts are geared to meet this end. We will constantly strive to be a professional. Knowledge will be our partner in achieving the success that comes with being the best. We will always be better prepared than our competitors and are committed to providing superior service to our members. We will take the time to listen to our members and their needs and assist them in producing a plan of action that will be quickly implemented and result in the realization of their goal.
We serve the member
We are member driven and in concert with our other values, we strive to give members what they seek.
We value our Concierge Team
We recognize that
CorkPoint
™
is only as good as its Concierge Team. We commit to provide a productive and solid career for all the
CorkPoint
™
Concierge Team.
We practice Teamwork
We consider those who work for or associate with
CorkPoint
™
as members of our Concierge Team. We recognize that each member has a unique contribution to our Concierge Team effort.
We welcome innovation and adapt to change
We constantly evaluate what we're doing and compare it to what is possible and what is needed. Nothing in the FOREX (Foreign Exchange Currency) Market remains the same and neither can we.
We search for, live by, and teach correct principles
Our services are based on correct principles that, when applied, produce positive results. We continuously search to learn more and adjust to what we learn.
We make a positive difference in people's lives
Our recommendations go beyond being gainful and informative. They empower individuals and organizations to make meaningful changes and advances in their goals. These are the top priorities for the
CorkPoint
™
Concierge Team.
Meeting them is
Our Goal
.
> START
HERE